LabTech announces a new line of Gas Generators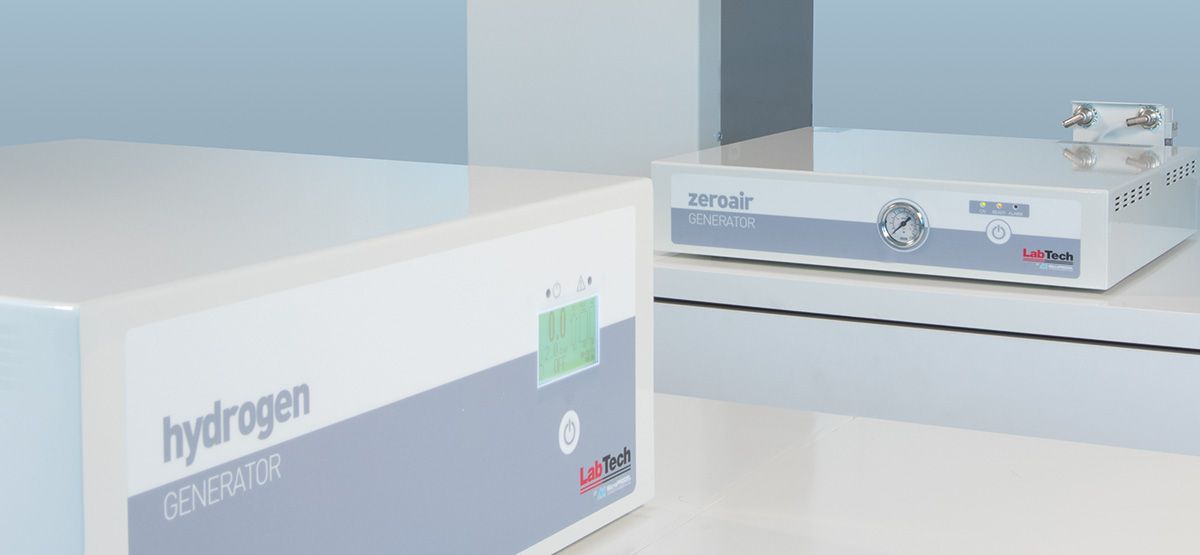 We are very proud to announce the release of the new line of LabTech instruments: Gas Generators (Hydrogen, Nitrogen and Zero Air).
The success of our chiller line, very much appreciated for quality and durability, has given us the opportunity to enter countless of laboratories worldwide, almost all of which in need of high quality gasses like hydrogen, nitrogen and pure air so the new line is a kind of natural evolution and in synergy with our existing products. The handling of gas cylinders has always been a heavy burden for any kind of laboratory without an appropriate gas pipeline and on-site generators are gaining popularity for numerous and obvious reasons.
The new line has been developed in partnership with leading engineering companies to provide a constant and consistent source of lab degree gasses by using the most advanced technology available on the market. This instruments minimize the total footprint required for gas supply and provide flexibility to add or remove modules as the laboratory requirements evolve over time. In line with the company philosophy the price/performance ratio is excellent. As a rough indication, the payback period is in the range of one year time, depending on local conditions that may vary from country to country.