Release of the new Water Chillers line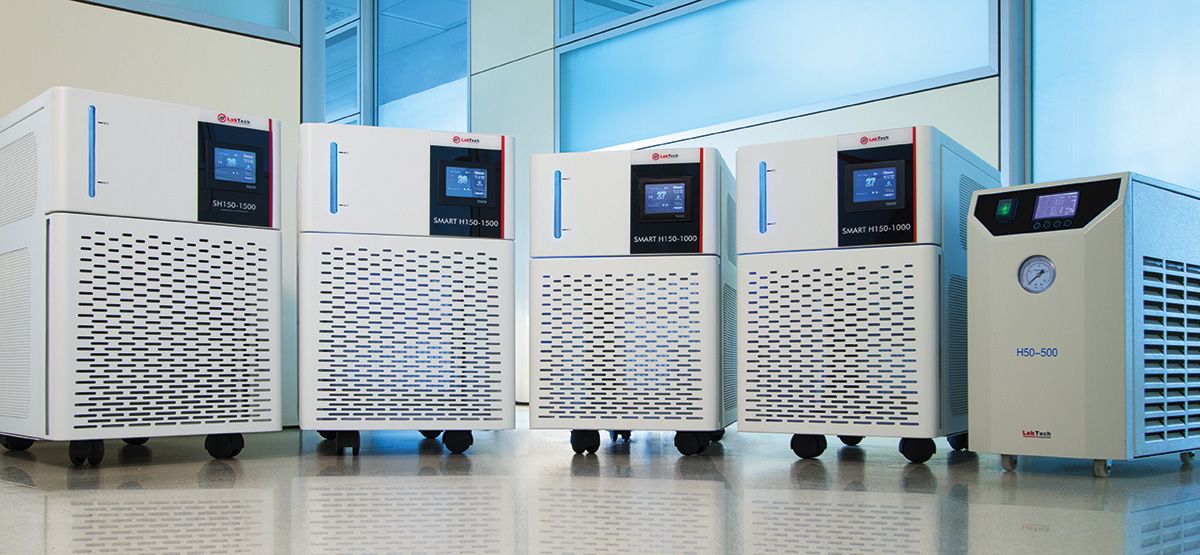 LabTech is proud to announce the release of the new line of Water Chillers. Instruments have proven to be so performing and reliable over time that only minor technical improvements have been made.
Thanks to the excellent price/performance ratio and robustness there are more than 35.000 LabTech water chillers installed worldwide bringing our brand among the most important players of the industry. The new front grid has a modern design, is larger and facilitates the ventilation.
LabTech R&D team focused its attention on noise, already low and very much appreciated by countless of users worldwide, and the result is a further reduced level. In general chillers are perceived as "noisy" instruments, therefore not particularly welcome, due to pumps, fans, and valves. It is not uncommon to see chillers positioned outside the lab and connected to the instrument they have to cool down by tubes and pipes of different genders, in many cases generating a loss of cooling capacity and efficiency.
All this belongs to the past when a Labtech chiller is in use!