Increase the productivity of your sample prep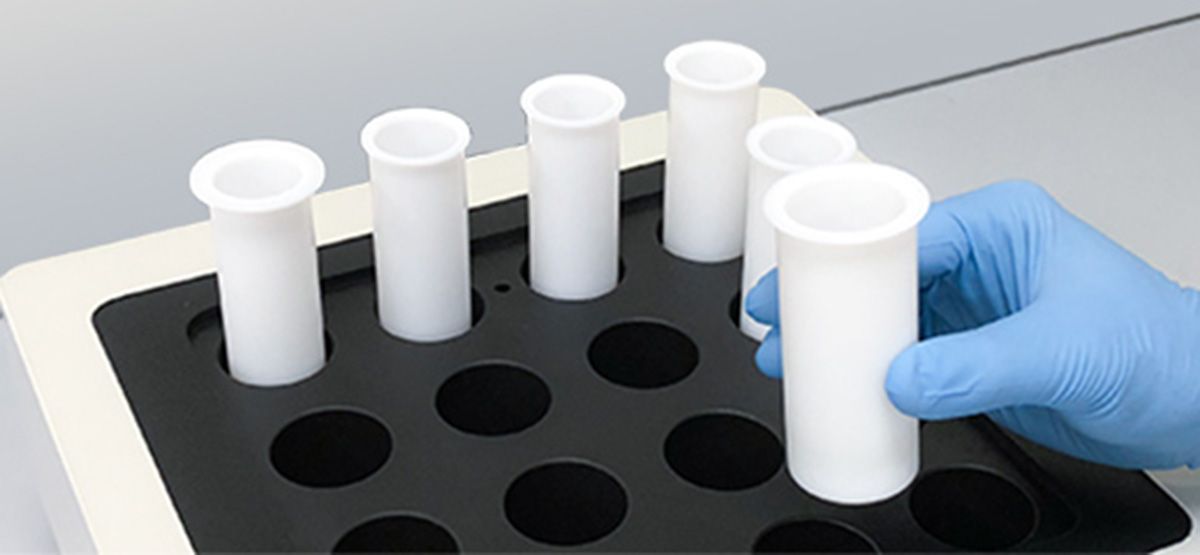 How to increase the quality/productivity of your sample prep process in metal analysis? Sample preparation for metals analysis is extremely important to guarantee high quality results in AA, ICP-OES, ICP-MS and has an incredibly vast application.
The 16 positions LabTech DigiBlock model ED16S can accommodate up to 16 TFM vessels of 100 mL volume designed and produced by Milestone.
The DigiBlock can be used for sample pre-digestion before the microwave digestion process or/and for acids evaporation-concentration after the microwave digestion process. All can be done without any contamination, as it is performed from start to end inside the same vessel without sample/solution transfer during the process.
The LabTech DigiBlock in combination with the Milestone Ethos Microwave Digestion unit can significantly increase the amount of sample to be digested to few grams of organic. Help your customers to take advantage from the flexibility of the LabTech DigiBlock to increase the quality/productivity of the sample prep process.
For more information please visit our website where you can find and download the brochure of the comprehensive DigiBlock range. For sure there is a model that can match the specific needs of your customers up to 54 samples positions.
For more details, please take a moment to read the new brochure here.