Excellent popcorn thanks to liquid nitrogen?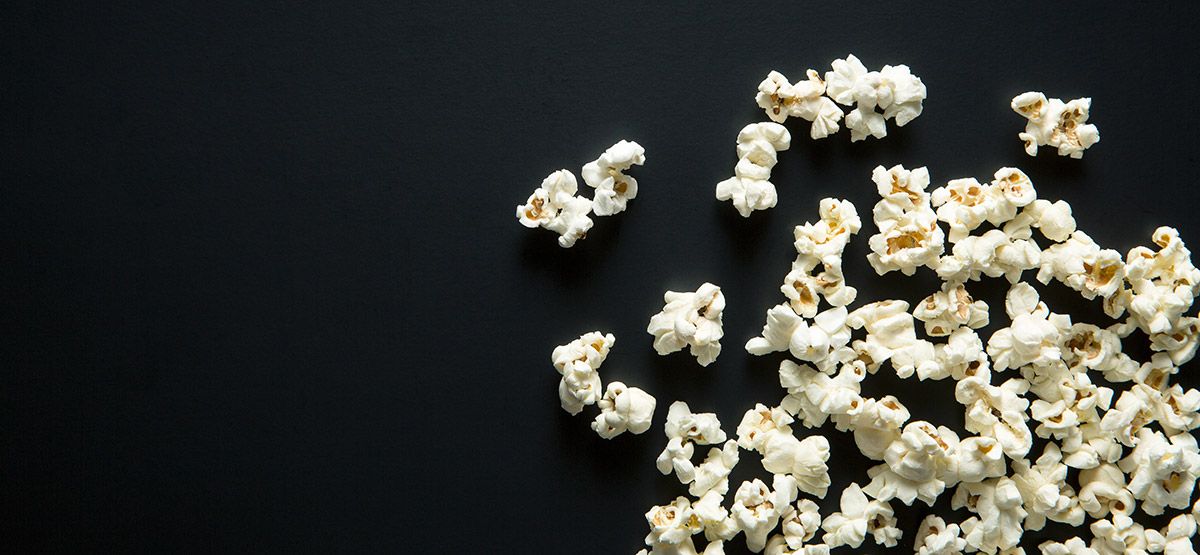 The use of liquid nitrogen virtually has no boundaries. One of the funniest applications of liquid nitrogen is the so called "frozen popcorn".
A popcorn container is filled with liquid nitrogen and the popcorn added (it works even v/v). A large amount of heat is quickly carried away during the vaporization of liquid nitrogen and this makes the popcorn cool and crisp. Contrary to the usual popcorn taste, a cool feeling is clearly perceived in the mouth and it seems that the popcorn "melts".
Last but not least, a puff of smoke comes out of the mouth and nostrils. All in all, an unexpected and amazing result both from an organoleptic and visual point of view.
"Frozen popcorn" is certainly just one of the several applications of liquid nitrogen, however it easily demonstrates the huge potential of this fluid, not only in laboratories but also in other fields as cooking.