Acid Digestion with LabTech DigiBlock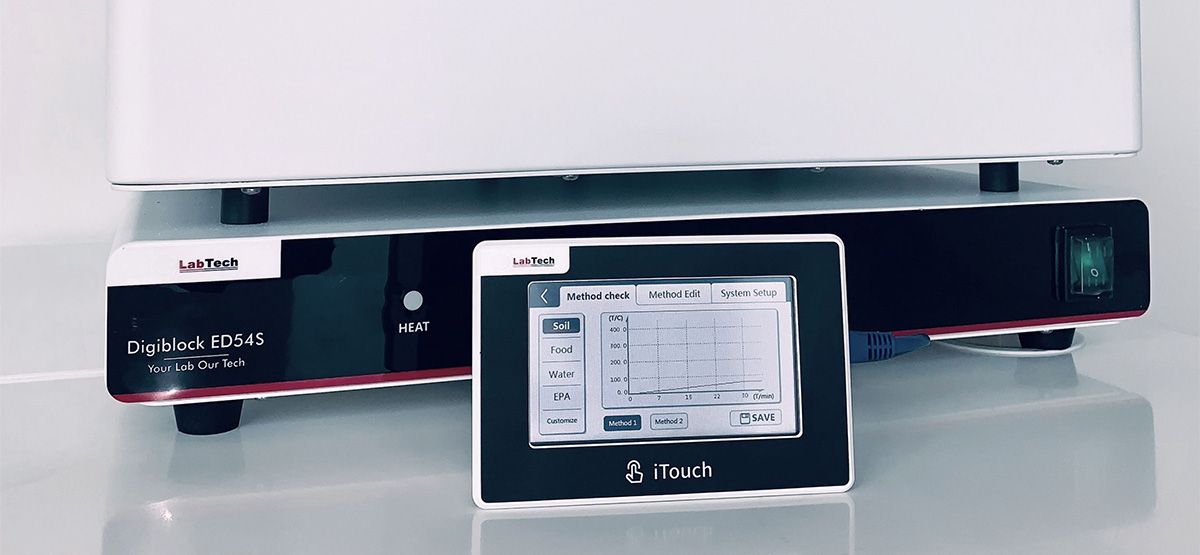 Open vessel acid digestion has long been a popular and easy method for the digestion of inorganic and organic sample materials in laboratories, allowing the sample preparation for elementary analysis such as AA, ICP/OES and ICP/MS.
With main application in different fields, from pharmaceutical to mining, biochemical, food & feed and environmental, this process has been effectively improved thanks to digestor blocks. Quality, productivity, and efficiency. This is what you can achieve with LabTech DigiBlock.
The whole surface is made of graphite or aluminium alloy protected by PTFE coating, allowing us to run processes in the harshest condition possible: LabTech DigiBlock can accommodate as many as 54 graduated tubes and operate from room temperature to 450°C. It can also be provided with an external touch screen controller that allows the operator to be in complete control of the process from distance.
These are just a few reasons to choose LabTech DigiBlock however you are welcome to keep in touch with us to learn more about them.