HYDROGEN GENERATORS


LMH & LMHPLUS Series, simply the best!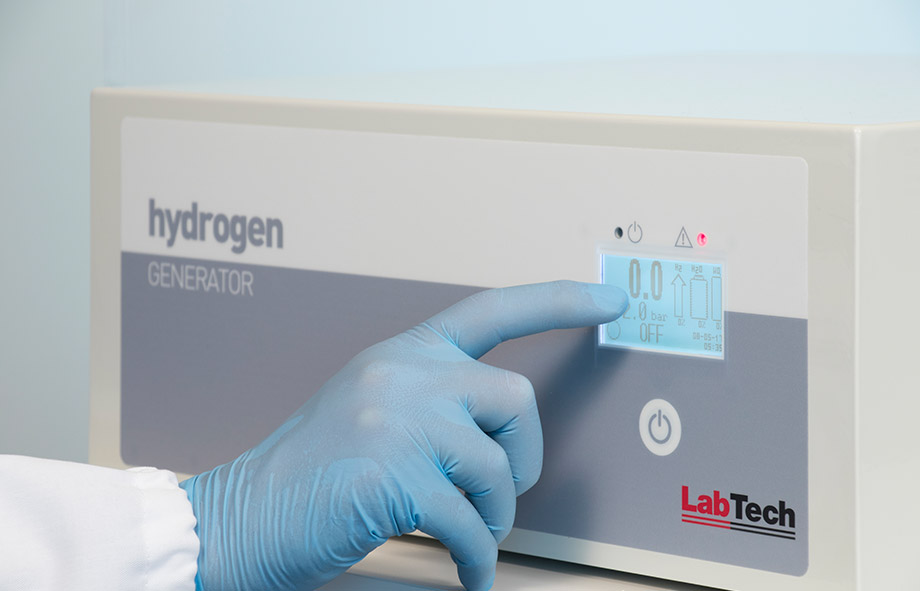 The LMH & LMHPLUS series use an electrolytic cell with a polymeric membrane (PEM) to produce pure hydrogen gas. The innovative gas-drying system of the LMHPLUS series is completely maintenancefree and can run operations 24 hours a day. The exclusive electronically controlled gas/liquid separator automatically checks for internal leaks when the unit starts. Furthermore, the constant control of the operating parameters guarantees maximum safety and the LCD touchscreen interface provides a simple and user-friendly management of all of the unit's functions without requiring the operator's presence.

Technical features
Innovative Maintenance-Free Drying System for 24h/day Operations
Built-in Water Tank with Electronic Level Control and "Auto-Refill" Function
Gas Flow Rates up to 1000 cc/min
Outlet Pressure up to 16 bar
Hydrogen Purity up to >99.99999%
Possibility of Unit Customization
User Friendly Touch Screen Display
Compact Dimensions
Cascading Facility
Hydrogen Sensor (optional)
Main applications
Carrier gas for GC and GS-MS
ICP-MS collision gas
Production of H2O2
Flame ionization detector (FID) for feed gas
Refilling of metal hydride tanks for the application of fuel cells
Electronics
---
NITROGEN GENERATORS


LN Series... innovation inspired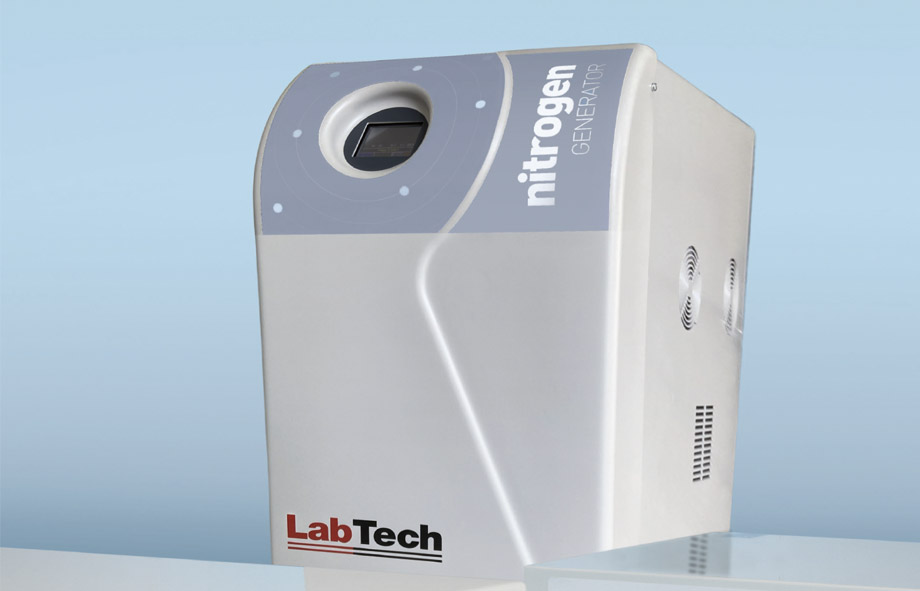 LabTech develops innovative gas generators that can be used whenever high-quality nitrogen gas and rapid flow changes are required. The LN series meets the "Green Lab Conditions" regulations by using ecofriendly materials. By adapting new technologies and innovations in order to maintain a high reliability level, all of the production steps are focused to offer high-quality and customized solutions to meet any requirements. The LN series is designed especially for analytical, medical and industrial use, providing an accurate control of the supply of nitrogen gas.

Technical features
Complete Range of Gas Flow-Rates
Built-in Low Noise Air Compressor
Compact Dimensions
Nitrogen Purity 99.9995%
Auto-Run Function
Energy Saving Mode
Outlet Flow Indicator
Trend Graphs
Service Alarms
Remote Access to Screen
Unique Touch Screen Interface
Oxygen Sensor (optional)

The LN range by LabTech is the reliable and efficient alternative to conventional high-pressure cylinders. Considering the running costs, safety issues and the risk of running out of gas during operations, the LN series is the most advanced and reliable gas generating solution available. The control system gives all the information necessary to ensure an efficient and consistent gas supply. From process and flow alarms, to the automated start/stop function, to trend graphs, to the service record page, there is simply no other laboratory nitrogen system like the LabTech LN series.
Main applications
GC
General laboratory
ICP
Evaporative light-scattering detection (ELSD)
LC/MS
Automated Nitrogen Concentrator
---
ZERO AIR GENERATORS


LZA Series, the right partner in air purification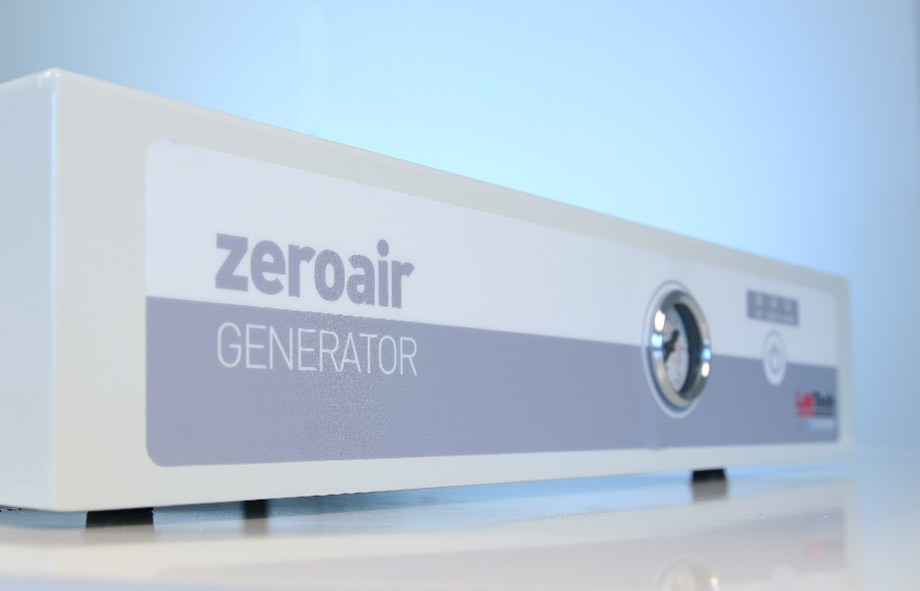 The LZA series is one of the smallest and most efficient hydrocarbon-free air purifier systems for laboratory use. It utilizes the reliable and efficient heated catalyst technology to reduce the emission of THC and methane to less than 0.05 ppm. The LZA series increases the efficiency of any laboratory by removing the high-pressure gas cylinders. Zero air is used in many commercial and laboratory applications to improve the quality of a product or process, like the source of fuel air for Flame Ionization Detectors (FID) or a zero reference for any instrument that measures hydrocarbon concentration. The LZA generators allow the production of in- house purified air in a simple and inexpensive way.

Technical features
Flow-Rates up to 6000cc/min
Outlet Pressure up to 6,5 bar
Total Hydrocarbon Content < 0,05ppm
Compact Dimensions
Plug & Play Solution
Main applications
THA
Flame photometric detector (FPD)
NPD
Flame ionization detector (FID) for feed gas
Pulsed flame photometric detector (PFPD)
---
Download